The flavoring incense creates a relaxing, peaceful and pleasant ambience
Ideal for your needs - freshening the air, relaxing, relieving fatigue, improving sleep quality and recharging your batteries.
Handmade from high quality ceramics
Ideal for aromatherapy
Calms the soul
Increases wellbeing
Creates a calm and relaxing mood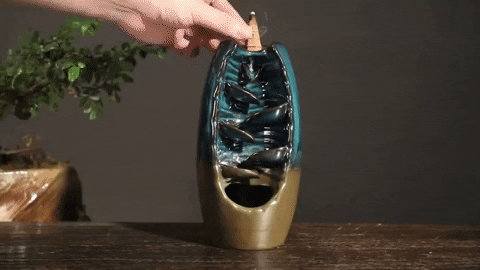 Perfect for the bedroom, living room, office, hotel or café. The incense is also a wonderful companion during your yoga exercises or in the sauna, SPA, aromatherapy, meditation or while writing.
The incense made of caramel is also particularly suitable as a decoration for your living room.
Real Craft - Made from natural clay and precisely handcrafted by skilled artisans. Our backflow censer can be used with both incense cones and incense sticks.

Unique beauty - the smoke steams like a waterfall, the incense surrounded by smoke creates a mysterious atmosphere.


Easy to clean - rinse the incense body with clear water and after drying, the container is ready for use again.

We prefer to delight our family and friends with the incense as a gift - packed with either 10 or 20 incense cones, tweezers and a coaster. Ideal as a gift for Christmas, Mother's Day, Valentine's Day, birthday and other special occasions.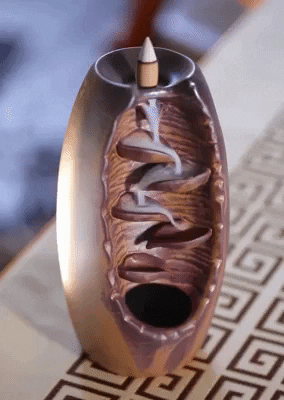 ► Shipping within 48 hours
► 14-day right of return
► Free shipping
► Secure payment process
► Inquiries are answered within 24 hours