Are you passionate about yoga and want to do the yoga exercises properly?


This yoga mat is the perfect combination of high quality materials, attractiveness and functionality. The position balance guidance system helps you to place your hands and feet correctly on the mat. The above lines will help you find the optimal alignment for your body when practicing yoga.



A TPE yoga mat is softer and grippy at the same time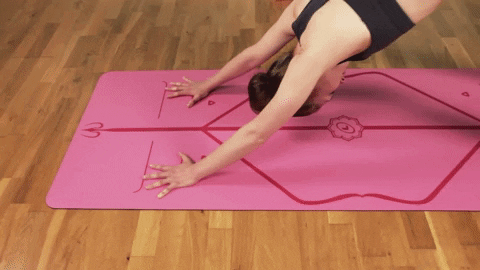 Non-slip and comfortable: The thickness of 6mm offers not only a more pleasant slip resistance but also excellent comfort. Particularly suitable for those who want to practice yoga on all levels of experience.



✅ Stability
Versatile mat with a slip resistance suitable for many types of yoga

✅ functionality
The position balance guidance system helps you to position yourself correctly

✅ User comfort
6mm thick for a good compromise between comfort and stability

✅ Easy to transport
Very light mat that can be easily transported thanks to the bag



Air permeability and water absorption: The superficial one is made of polyurethane absorption layer and absorbs sweat all around and is non-slip when practicing dry as well as wet


This 6mm high density mat is able to absorb impacts on the joints and offers protection at every level, especially for beginners the nature of the mat is an excellent support.



Particularities:

Size: 183 x 61cm

Thickness: 6mm

Weight: 0.9kg

Material TPE
► Shipping within 48 hours
► 14-day right of return
► Free shipping
► Secure payment process
► Inquiries are answered within 24 hours